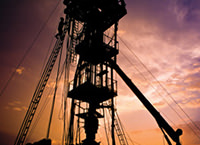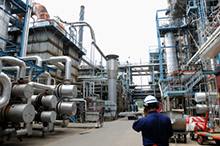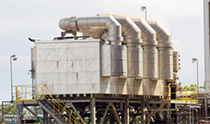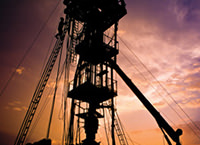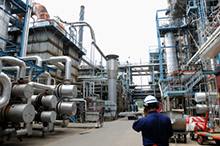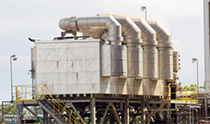 TESTING-LAB
Test method of Petroleum & its finished products are broadly classified as follows ;
APPEARANCE- (Visual, Color, Particulate Contamination)
COMPOSITION- (Acidity, Aromatics, Olefins, Sulfur)
VOLATILITY ( Density, Distillation, Vapor Pressure, Flash Point /Fire Point)
COMBUSTION (Antiknock Quality (Ron / Mon), Ignition Quality (Cetane  No),  Burning Quality (Calorific Value))
FLUIDITY ( Viscosity, Viscosity Index, Penetration)
STABILITY (Induction Period, Gum Content)
CHANGE OF STATE (Freezing Point ,Pour Point, Cloud Point, Drop Point For Grease, Softening Point)
CORROSIVITY (Total Sulphur, Doctor Test, Acidity / Alkalinity, Copper / Silver Corrosion)
OTHERS (Ash / Sediments/ Carbon Residue, Asphaltenes, water Tolerance Metal  Content, Benzene/Aromatics, Olefins/PAH)
Petroleum Bazaar and its associated laboratories test a diverse range of petroleum products for full quality specifications, contamination, trouble-shooting and investigatory solutions.
20+ years of experience and expertise within the industry, make Petroleum Bazaar a leading provider for analytical resources and solutions for the most demanding product analysis.
PBL partnered testing laboratories will assess individual needs and find analytical solutions quickly and efficiently. Testing will be performed in state-of-the-art laboratories by fully qualified chemists. The analysis results will be reviewed by experienced analytical chemists to give you accurate and quick results.
Petroleum Bazaar provides its testing facilities for
Fuel Testing
Petrochemicals Testing
Cargo Inspection Services
Fuel Auditing Services
Automotive Lubricants & Fuel Systems Testing
To avail our Testing & Laboratory Services please email at director@petroleumbazaar.com or or call 022-28017099, 9920494214.