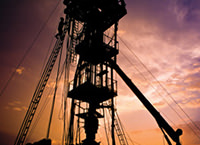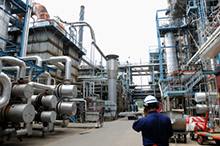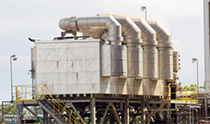 Supply chain management in the petroleum industry contains various challenges, specifically in the logistics area, that are not present in most other industries. These logistical challenges are a major influence on the cost of oil and its derivatives. However, opportunities for cost savings in logistics still do exist. Moving petroleum, gas and bulk liquid chemicals safely and cost effectively is not an easy task given the hazardous nature of the products. Transparent, reputable and professionally managed enterprises are required to deliver petroleum, gas and chemicals at a considerably lower cost, offer logistics services at a lower cost and respond much more flexibly and rapidly.
With inadequate technical knowledge pertaining to handling, safety and quality & quantity checks, the growth of the Oil & Gas sector is hindered significantly. An organisation may believe their transportation is cost-effective and avoid scrutiny on this aspect of their supply chain. But low cost doesn't protect a company from frequent service failures. A company may have the best rates in the world, but it doesn't mean anything if their shipments aren't getting picked up consistently or if the damage rate is through the roof.
The long distance between supply chain partners and slow modes of transportation induce not only high transportation costs and in-transit inventory, but also high inventory carrying costs in terms of safety stocks at the final customer location. The great distances between supply chain partners present a high variability of transportation times that can hurt suppliers in terms of service levels and final customers in terms of safety stock costs. Moreover, the transportation process is carried out either by ships, trucks, pipelines, or railroads. In many instances, a shipment must exploit multiple transportation modes before reaching the final customer's location.
Petroleum Bazaar has in its stable of allied partners experienced logistics enterprises who provide customized solutions for the transport of a wide variety of petroleum products. Owing to the vast experience of operating in the sector our partners can provide better value for money as well as ensuring higher efficiency during the transport process.
PBL brings along a team of experienced professionals who are aware of the inefficient processes rampant in the sector and have devised ways to bypass such hurdles. A buyer from PBL has access to not just quality products and fair prices but a team of professionals to manoeuvre every obstacle in the procurement of products.
To avail the transport facility from PBL, please mail director@petroleumbazaar.com or call 022-28017099, 9920494214