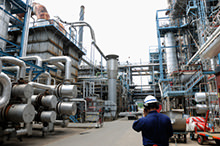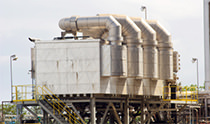 ISO CERTIFICATION
ISO technical specification is used by manufacturers of oil and gas industry supply chain – equipment and materials, service providers to the oil and gas industry, purchasers of equipment, materials and services to ensure standardization within the sector. Increasingly, organizations within the supply chain will need ISO certification to demonstrate their commitment to quality, helping secure new business contracts.
Certification to ISO provides continual improvement and helps defect prevention and the reduction of variation and waste in the supply chain, including those from service providers.
ISO Certification by Petroleum Bazaar and its allied partners authenticates an organization's adherence to Quality Management practices and offers Value Addition Auditing Services. Auditing Services of Petroleum Bazaar are designed to meet global standards that deliver Credibility and insights for an organization to bring in more efficiency in its operating procedure.
Certification to ISO/TS 29001 offers competitive advantage for the organization and benefits:
ISO certification is recognized globally as the quality system within the petroleum, petro- chemical and natural gas industries.
Enables to work with the oil & gas organizations and supply chain where it is expectation, or potentially improve market position for competitors to meet the need of supply chain.
Improve performance which is measurable such as less waste, reduced costs and improved product contributing towards increased customer satisfaction which result in improved supplier performance.
Allow sound structure for internal development and continual improvement,
Potentially reduces the need to comply with other differing petrochemical, petroleum or natural gas requirements and standards.
To avail our ISO certification services please email at director@petroleumbazaar.com or or call 022-28017099, 9920494214.