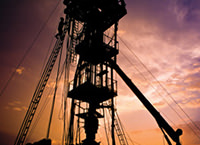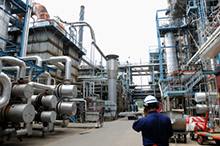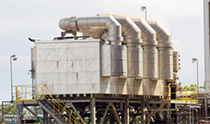 PRODUCTS & SERVICES
The Petroleum / Oil and Gas industry service needs are very specific to the plant, size, product and location. These needs expertise and experience in subjects like import, procurement, storage, transportation, testing, Insurance, loss control etc. Needless to mention the more important issues like safety, Insurance, Environment studies, waste management and pollution control are left to the agents and brokers.
Petroleum Bazaar brings with it the specialised training, skill, expertise and experience to make sure that you are better equipped to deal with this subjects. We also conduct training and development of man power on these specialised jobs.
To enquire more about the products and please go to the Home and Buy- Sale of this section.
You may like to contact Mr. Nilesh 99204 94214 for assistance or mail at nilesh@petroleumbazaar.com
CONSERVATION ACTIVITIES

Petroleum bazaar provides services of expert technical groups and personnel to advise and conduct studies to improve conservation of energy in your plant, office and residential complexes. Petroleum Bazaar conducts – Energy Audit, Petro-Audit, Petroleum Conservation, Environment pollution reduction etc.
FRANCHISEE OPPORTUNITY

Petroleum Bazaar offers Franchise opportunity to the entrepreneur who are interested to start or expand Petroleum / Oil & Gas business.
Please look at the presentation. You may download the Application Form and send the same to us. For any clarification pl contact us.
FUEL MANAGER

Petroleum products consists of one of the largest most expensive utility for many industries. Petroleum Bazaar shall arrange and train your staff on cost effective procurement directly or through Petroleum Exchange, Transportation, quick tests of product at receiving end, developing operation and safety manual etc.
IMPORT & EXPORTS

Import and Export of Petroleum products is a highly specialized job and needs knowledge and experience. The sourcing, supervision at load port, arranging storage at receiving port, unloading of ship, testing, product accounting, ocean loss control and finally sales and distribution.
INSURANCE

Safety and Insurance are most important and essential part of any establishment engaged in manufacture, storage transportation and trading of dangerous petroleum products. You must know type of insurance and terms are essential when you insure the assets engaged in these product.
ISO CERTIFICATION

ISO certifications adds value to the extent of standardization of process and activities. This generates confidence in the customers about consistent quality of the products and services. This also helps employees to follow set procedures rather than banking on experiential learning.
JOBS

Jobs available in the Oil & Gas industry are posted.  The professionals looking for better career opportunity may submit their resumes and search for suitable openings in the sector. The oil companies may post their requirement of staff in all area of operation / services.
LOGISTIC SUPPORT

In Industries the Logistics cost of fuel and other petroleum products are very significant and sometimes decisive in the viability of the business. Many industry loose the opportunity of imports and purchase from other viable sources because lack of knowledge or economical mode of transportation.
MARKET SURVEY

To make entry in any specific territory or entire India for petroleum products marketing, developing distribution network or developing infrastructure, a proper market survey is an essential. We provide data / services to conduct, collect and assimilate data of the specific market as per customer requirement.
ONLINE EXHIBITION

We conduct Online Exhibition of products and services which are useful and significant to oil & Gas sector. Here companies project their products and services with the help of Presentations, Video, Catalog and photographs. Can also conduct webinar to large number of participants in the exhibition.
PETROL PUMP

Petrol Pump Dealership / LPG Distributorship / CNG dealership and SKO / LDO dealership are the most sought after business opportunities in India. We assist from market survey, construction, commissioning and operation of retail outlets. We also help you get financial partners to be inducted in the business.
SAFETY AND ENVIRONMENT

Petroleum Bazaar provides services of expert technical groups and personnel to advise and conduct studies for safety, and environmental studies to ensure you are compliant with the govt. latest rules and regulations. Control and elimination of NOx, SOx and other pollutants through additives and modern equipments.
TENDERS

The Important Active Tenders in Oil & Gas sector are listed in this section. We provide necessary details so that one may explore the possibility to participating in these tenders. In many specific tenders we also provide assistance / services / know-how and products towards fulfilment.
TESTING-LAB

During import, purchase and sale, it is important to have correct laboratory testing and its interpretation of the results. During manufacturing or development of the products detail testing is required. We help industries to identify and conduct the correct tests and logical interpretation of the test results.
TRAINING

Continual professional upgradation with the latest market trends in procurement, storage and loss control is essential in this cost extensive utility. We manage training programs on turnkey basis. Designing customized training programs and bringing in competent trainers and professionals.